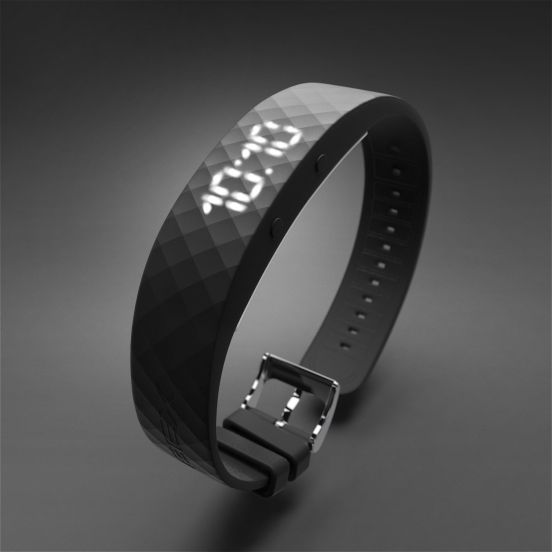 Fibex Vibrating Reminder Watch FIBEX8V06
Sparen 16%
Speciale prijs
€ 58,00
Normale prijs
€ 69,00
Fibex
Op voorraad
Wordt maandag 17/5 verzonden (ivm verhuizing naar een nieuw magazijn)
Gegevens
8 onafhankelijke trillende alarmen.
Dit horloge heeft 8 onafhankelijke alarmen. Wanneer het alarm is geactiveerd, trilt het horloge gedurende 20 seconden binnen de ingestelde tijd. Merk op dat het horloge geen geluid maakt. Het alarm merkt u alleen door trillingen en licht. Dit kan vóór de 20 seconden worden gestopt door op een knop te drukken. De vibratie is sterk genoeg om de drager discreet eraan te herinneren om naar het toilet te gaan, medicijnen te nemen, enz. Zonder dat de mensen rondom u heen dit opmerken.
Past op zowel grote als kleine polsen
Door het ontwerp van het bandje kan het horloge door de meeste polsmaten worden gedragen. Het horloge weegt slechts 18 gram, wat betekent dat zelfs de kleinste kinderen het horloge kunnen dragen zonder dat het te zwaar of ongemakkelijk is.
USB-Opladen
Om het horloge op te laden, gebruikt u de USB-oplader, die op de meeste opladers of op uw computer kan worden aangesloten. De USB-oplader is inbegrepen bij aankoop van het horloge. Het batterijniveau van het horloge wordt op het horloge weergegeven. Een volledige lading duurt ongeveer 2 uur. Let op: als het horloge volledig is ontladen, moet u de tijd, alarmen en datum opnieuw instellen.
Energiebesparend
Het horlogedisplay is uitgeschakeld als u het horloge niet gebruikt om energie te besparen. Druk op een van de twee knoppen van het horloge om de tijd, datum of alarmen in te stellen. Dit energiebesparende ontwerp betekent dat het horloge 10-14 dagen meegaat zonder het op te laden (afhankelijk van het gebruik van het horloge).
Datum
De actuele datum kan worden ingesteld en weergegeven door op een knop te drukken.
Officiële leverancier
Wij zijn een officiële leverancier van dit merk. Voor u als klant betekent dit vooral veiligheid: u krijgt altijd de garantie dat het horloge authentiek is, u ontvangt de officiële service en wereldwijde garantie.
Productbeschrijving is speciaal ontwikkeld voor HorlogeGigant.nl en mag niet worden gekopieerd of gewijzigd! Overtreding moet gecompenseerd worden door een vergoeding.
Levering
Standaard verzending - 5-10 werkdagen
Deze verzending is gratis voor aankopen boven 199 € en bedraagt 7 € voor aankopen lager dan 199 € .
Prioritaire verzending met tracker - 1-4 werkdagen
Deze snelle verzending met tracker kost 7 € voor aankopen boven 100 € en 10 € voor aankopen onder 100 €.
Meer informatie
Meer informatie

| | |
| --- | --- |
| Kleur Kast | Zwart |
| Riem type | Siliconen |
| Armband kleur | Zwart |
| Armband breedte | 16 |
| Omtrek Armband | 9-22 |
| Kleur wijzerplaat | Zwart |
| Uurwerk | Digitaal |
| Datumweergave | Ja |
| Waterbestendig | 0 atm (niet) |
| Diepte Kast | 9 |
| Diameter | 16 |
| Materiaal kast | Plastic |
| Gesp Type | Riemgesp |
| Geslacht | Dames, Heren, Kinderen |
Size Guide

Hoe neem je de maat van een horloge?
De diameter
De gebruikelijke term is diameter, maar aangezien niet alle horloges ronde horlogekasten hebben, is de diameter eigenlijk de breedte gemeten van links naar rechts. Merk op dat sommige fabrikanten de kroon (om de klok in te stellen) en de knoppen meenemen bij het meten van de breedte, maar we proberen alle horloges standaard te meten door de kroon niet mee te nemen als onderdeel van de gemeten breedte.



Dikte Kast
De dikte - of hoogte van het horloge in profiel - wordt aangegeven door het horloge van boven naar beneden te meten zoals hieronder afgebeeld. Ter vergelijking: een munt van 1 euro is 2,33 millimeter dik.
Meestal beschrijft men de horloges met deze cijfers:
Small: 4-6 millimeter
Normaal: 6-12 millimeter
Groot: 12-14 millimeter
Oversize: 14-18 millimeter
Andere producten die je vast leuk vindt